2x Ex2, res. CAC at the International dog show Nitra, SK 1.- 2.12.2012 judges Judith Korózs Papp, HU and Elina Haapaniemi, FI, open class from 3 entries both days
Saturday rewiew, judge Judith Korózs Papp, HU: good structure and skeleton, good type, nice head, nice eye and ear, good topline, good angulation, good movement, good presentation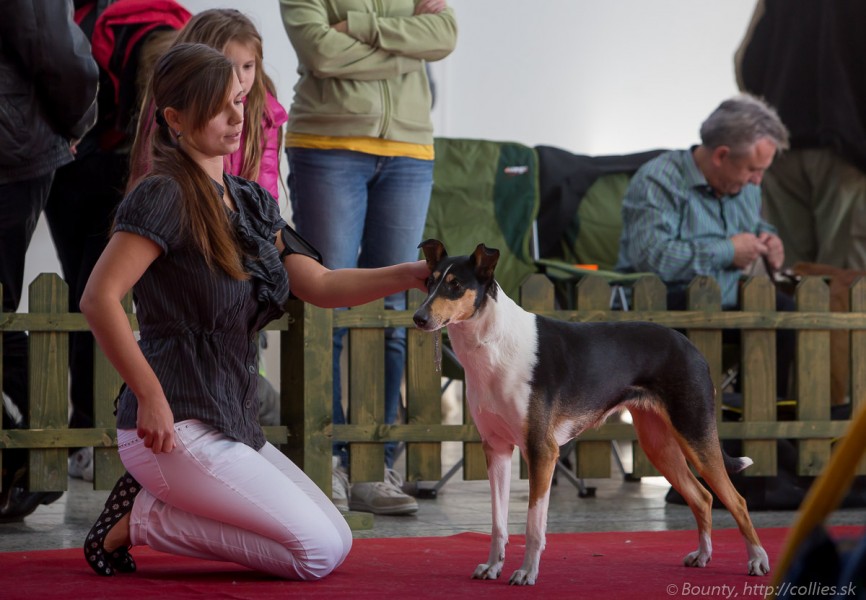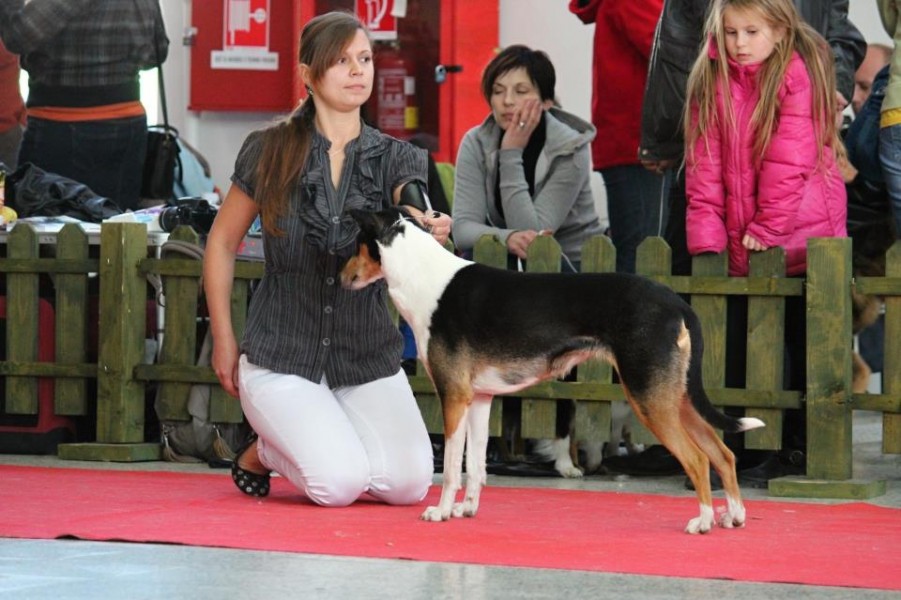 Sunday rewiew, judge Elina Haapaniemi, FI: 3 years old tricolor, nice type of bitch, good headshape, medium eye, ears settle well, good neck nad topline, nice bone and feet, well bodied enough rear angulated, would like more drive behind on the move, better standing than moving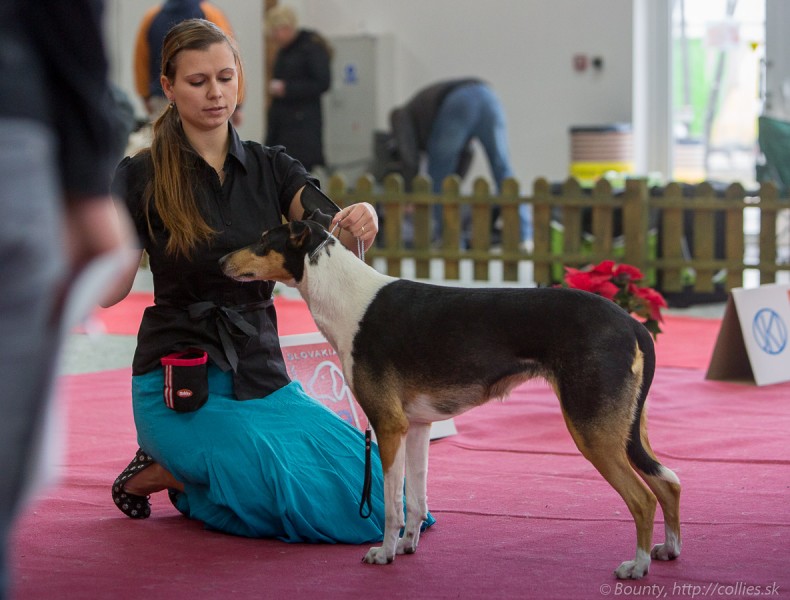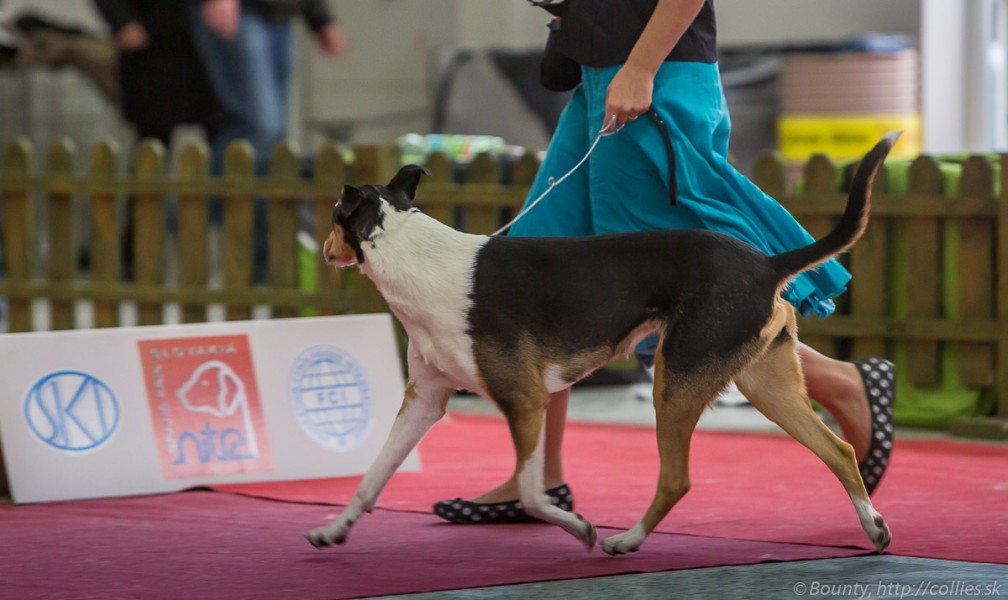 2nd place at non-official coursing track " O pohár Březolupské tlapky", amateur class- dogs without coursing license from 21 entries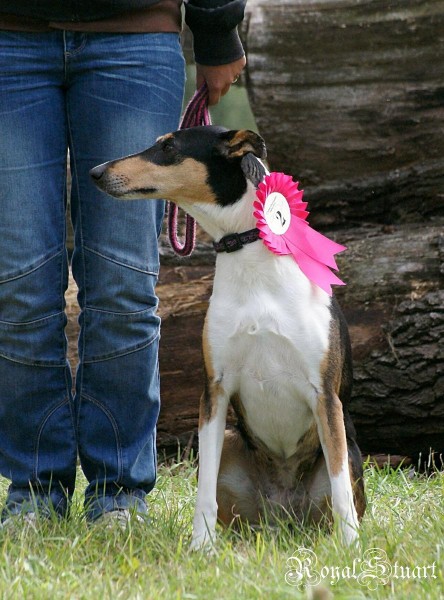 Ex1, CAC at the Club show Chropyně 2.6.2012 judge Vladimir Javorčík, SK, open class from 5 entries
rewiew: bitch of good size, standard shaped head, good neck, chest, standard movement, a good speech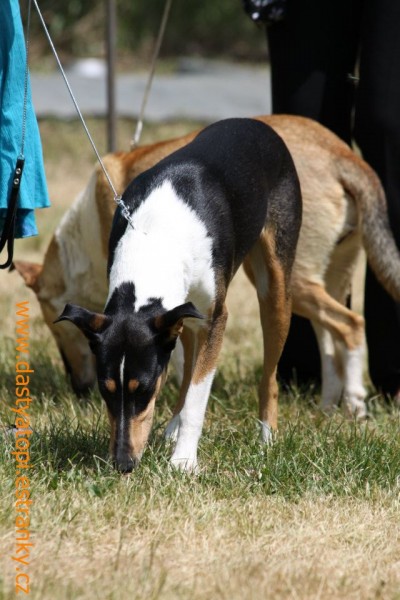 Ex1,CAC at National show Brno 17.9.2011 judge Milan Krinke,CZ, immediately class only 1 entry
rewiew: 18 months old female, the correct size and bone, well shaped head, proper use and carriage of ears,right back, excellent front, angulation less pronounced with a shorter step, very well presented, very respectable female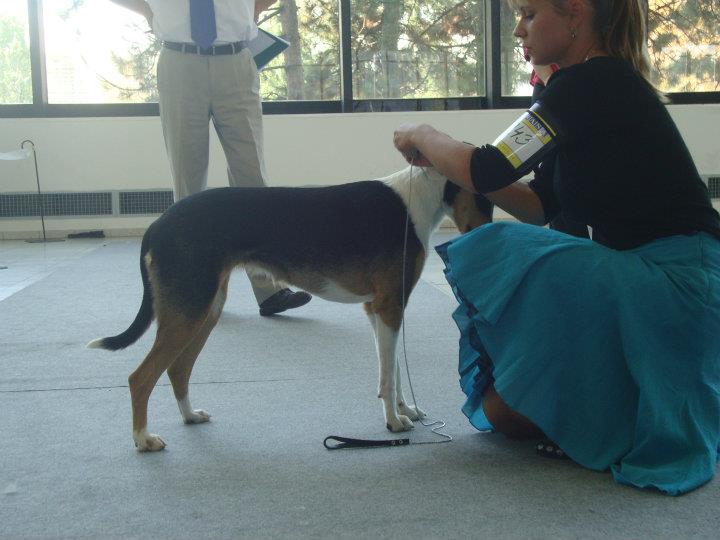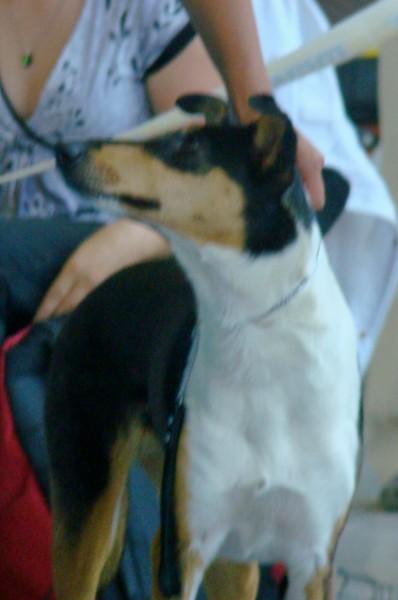 Ex2 at Special show Chropyně 10.9.2011 judge Misterka-Kluska Wiesława, PL, young class from 3 entries
rewiew: very feminine, with good proportions, very energetic expression, nice neck, good topline, correct angulation, full of energy, good in movement.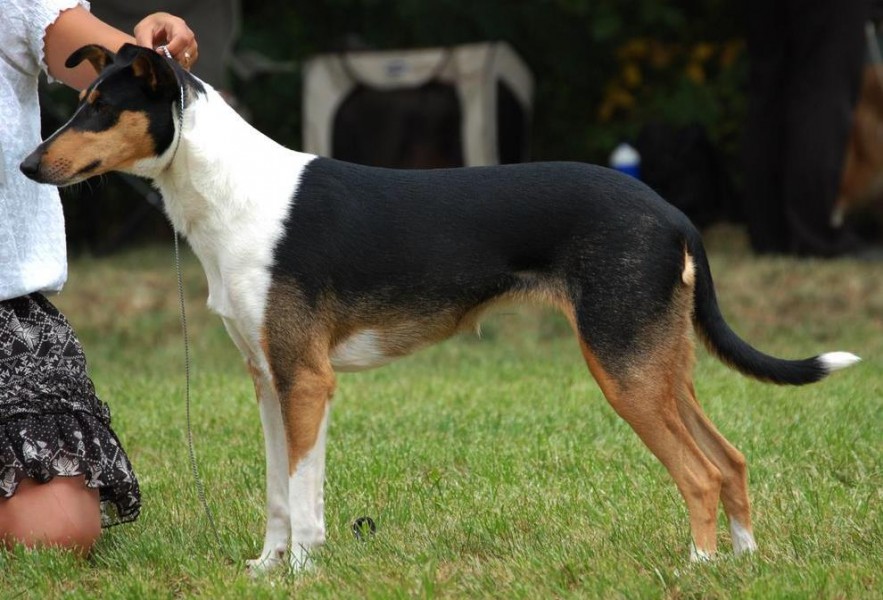 Ex1,CACJ at National show Olomouc 9.1.2011 judge Vondrouš Otakar, CZ, young class from 3 entries
rewiew:

Female

right framework

, nice head

and

topline,

scissor

bite

, correct

attitude

, good

angulation

,

nice movement

.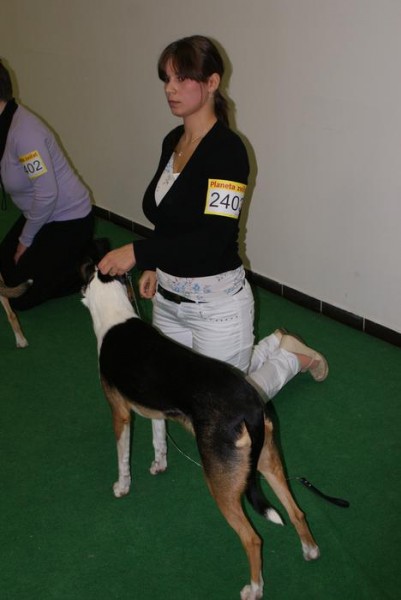 VP2 at Special show Rychety 17.10.2010 judge: Klaus Frankenberger, D, puppy class from 2 entries
rewiew: 7 month old tricolour bitch. good head and good expression. a little bit light ears. good bite. rather good angulated. needs more drive during movement.
VP4 at Club show Rychety 16.10.2010 judge: Harald Steinmetz, D, puppy class from 5 entries
rewiew: Tricolour bitch. nice head. stop not quite lorreet. placed. correct depth of head. neat ears. nice coat and texture. could be sughtly stronger in bone. good movement. good temperament.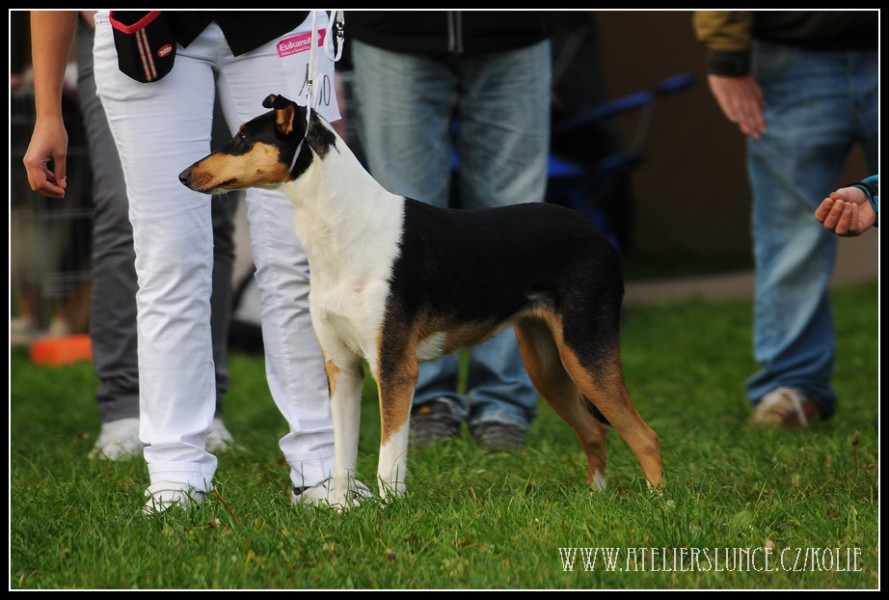 3rd place puppy agility at s

ummer

training camp Svojanov 2010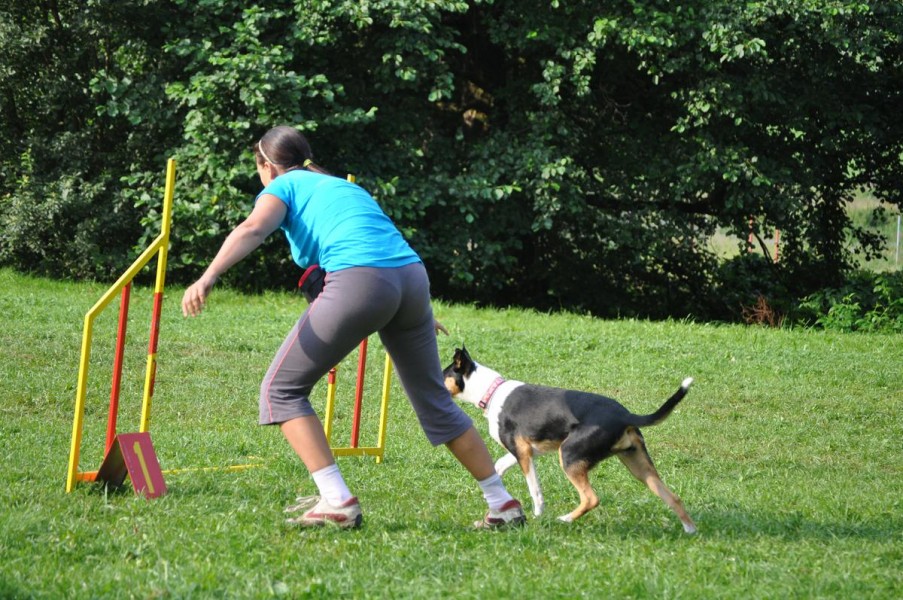 aktualizováno: 13.11.2019 23:04:06